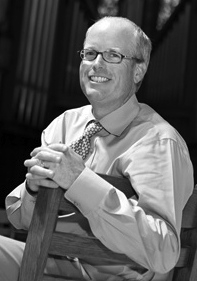 Over the past eight years, I have been grateful for the MPPDA community.  You are my colleagues, collaborators, and friends.  Your ideas have made my program better.  In my seventh year as Program Director, like many of you, I've sweated site visits, NAS, CCCs, milestones, all of it.  I am glad to number among you and hope for the privilege of serving as your president-elect.
Over the years, I have become more involved in MPPDA and the larger issues we face.  For two years, I've chaired the MPPDA Accreditation Committee, where I pulled together a tool kit available to all, co-wrote a letter to JGME about milestones, and conducted a survey about post-interview communication.  For three of the last five years, I've co-chaired our northeastern regional MPPDA meeting.  I believe that I have something to offer that is good for our community.  I have ideas – and a good track record of bringing them to fruition.
I believe that our annual meeting is the core experience of MPPDA.  My hope in serving as president is to continue this supportive forum where we can share the best of what we are and connect frankly about our struggles.  How does your program fit within your hosting departments?  What is the best thing that you've done in your program?  Putting together an inspiring, enriching meeting is foundational to our purpose.  I look forward to this privilege.  And yet, MPPDA is more than an annual meeting.  I have several ideas that I think might enrich our organization:
Advocacy – MPPDA's ongoing conversation with ACGME, ABIM, and ABP and other groups is critical to our success.  We face many issues together: pediatric hospitalist fellowships, post-interview communication policies, variable board pass rates over the years.  Tricky stuff. Our opinions may diverge from APPD and APDIM.  Our voice in these issues lends an important perspective. Being purposeful and proactive with our associated professional organizations is an ever-increasing priority for us.
Academic Promotion & Scholarly Collaboration – I would like to see us be intentional about supporting each other through the promotion process and with scholarly activity.  We are our own best advocates.  While each institution is different, letters of support from outside faculty are critical to one's promotion.  Along these same lines, I would like to see us participate in shared scholarship.
Regional Meetings – Our experience among the northeast program directors has been rewarding.  We collaborate, commiserate, and trouble shoot the issues that challenge us.  Informal in style but rich in content, these meetings have helped foster a greater corps d'esprit.  I would like to see us replicate this experience in other parts of the country.
Too much?  I don't think so.  I welcome these challenges and have the energy to move them forward.  Equally so, I welcome thoughts and opinions of trusted colleagues.  We have a tradition of great leaders who have carried forth a thoughtful, energetic vision.  My hope is to continue in this tradition.