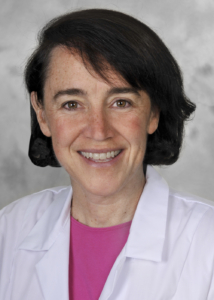 Stepping into the role of program director, the MPPDA was an immediate source of guidance, support and inspiration.  It offered perspective and a shared voice in interacting with the national organizations that shape my responsibilities.  MPPDA also provided me meaningful opportunities to collaborate on immediate and practical concerns; colleagues comfortably "sharing seamlessly and stealing shamelessly".   I have been grateful and proud to be a part of the MPPDA and would be privileged to serve as President-elect to return some measure of all I have gained.
As an APD at UMass and PD at Brown, I have worked on the MPPDAs transition and curriculum committees since 2006.  I've enjoyed the opportunity for dialogue generated by presenting at the poster sessions, and look forward to co-presenting a workshop with a NMPRA resident at our upcoming meeting.  Our program has hosted regional MPPDA and NMPRA conferences, involving  a vibrant regional community, supporting our own MedStudentIG and outreaching to schools where MedPeds is not represented.   I have gained experience with the national IM and Peds organizations, working with the AAP and APA on education and transition SIGs and more recently the ACP's health care transitions project.   The experiences reinforce how much MedPeds can contribute by maintaining a presence in their national conversations and plans.
The annual meeting is a central MPPDA experience.  My priority would be working with an inclusive planning committee to sustain the high-yield content that has benefited us to-date and seeking the innovative additions that make each iteration such a tremendous learning experience – the creative approaches we've seen in recent sessions with on-site mentoring, tapping multiple voices for guidance on navigating CCCs, and roundtable sharing of best practices (realizing some institutions support the evaluation process by paying faculty to do them!) and the expanded mini-workshops at the upcoming meeting.  Each year I've returned home inspired and with concrete steps to improve our program.
Other essential tasks include sustaining efforts that maximize communication and collaboration across programs (the discussion board, the repositories of best-practices, the seed grants, regional meetings) and maintaining the MedPeds voice in national dialogues that affect our programs and professional lives.  Important initiatives to sustain include on-going opportunities for professional development and collaboration among program coordinators, who are so central to our programs' success.  The connectedness fostered was profoundly clear when the messages of condolence and support poured in after the death of our PC, Michaella Griffin, in 2013.  The collaboration and guidance the PC network offers throughout the year were much appreciated in training our new PC.  Similarly, NMPRA makes our job easier every day by drawing exceptional, creative and compassionate individuals into our field.  I would be committed to sustaining these partnerships and open to opportunities to grow them.
The MPPDA has made it possible to wear the many hats of a PD – colleagues have been a source of support, ideas and perspective.  As an educator, I think my strengths lie in listening and involving others and in prioritizing an environment that lets others succeed and realize their potential.  I would strive to bring this to the role of President elect and appreciate your consideration for the responsibility of continuing the MPPDAs tradition of exceptional leadership.