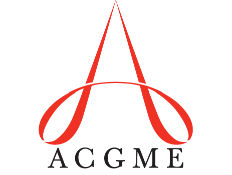 The ACGME has released the final version of the Major Revisions to the ACGME Program Requirements for Graduate Medical Education in Internal Medicine and Pediatrics.  The proposed revisions to the Program Requirements are the most substantial since the initial Program Requirements were drafted in 2006.
From the Jane Trinh, MD, in the Accreditation Committee, the following changes should be noted:
PD should have at least 50% salary support (detail) [I.A.2.a]
Must be a single PD with authority and accountability for the program (certified by ABIM and ABP or specialty qualifications that are acceptable to the RC) (core) [II.A.1.]
PD must be ABIM/AOBIM and ABP/AOBP certified (core) [II.A.3.b)]
APD can be ABIM/AOBIM or subspecialties and/or ABP/AOBP certified or subspecialties (core). [II.A.9.a)]
APD support was a compromise between IM (min of 24 for APD) and Peds (min of 12 for APD support), starting at 0.25 for 16-30 residents (detail) [II.A.9.c.]
Residents must not enter beyond the beginning of PGY2 level [III.A.1.f]
Continuous assignments to one specialty or the other should be for periods for at least one month and not more than 6 months (allowing more flexibility) (detail)
Continuity clinic: (core) min of 26 weeks per years, with min of 36 half day sessions per year (core) [IV.A.9}
Continuity clinic patients: even distribution of pediatric and adult patients (proportional balance) (core) (exact minimum numbers unchanged, detail) [IV.A.9.b).(6)]
IM experiences include exposure to neurology (core) and should have at least one geriatrics rotation (detail). (Cardiology requirement is removed) [IV.A.11.f-h.]
Updated Section VI of CPR incorporated: the Learning and Working Environment (patient safety, QI, supervision, accountability, professionalism, well-being, fatigue mitigation, clinical responsibilities, teamwork and transitions of care, clinical experience and education (formerly duty hours).
Reminders:
Discrepancies with categorical program requirements language: Detail requirement = should; core requirement = must. (see below for definitions). Future revisions to categorical requirements may impact the med-peds requirements
CPR may not be edited.
Major clarification points are noted in the FAQs, including:
After July 1, 2018, any newly appointed program directors of existing or new programs must be certified in both internal medicine and pediatrics.
Internal medicine-pediatrics programs are not required to have a unique Clinical Competency Committee from the categorical programs.
Internal medicine-pediatrics programs are required to report on the Internal Medicine and Pediatrics Milestones annually, at the end of each academic year.
The following link will take you directly to the ACGME site to review the new changes, which go in effect on July 1st, 2018.     ACGME Medicine  ACGME Pediatrics
If there are any concerns or questions regarding the new changes that you would like additional guidance, please feel free to contact the chair of the Accreditation Committee, Jane Trinh, at jane.trinh@duke.edu.
For convenience, here are links to the individual documents:
ACGME Program Requirements, FAQs
Definitions:
Core Requirements: Statements that define structure, resource, or process elements essential to every graduate medical educational program.
Outcome Requirements: Statements that specify expected measurable or observable attributes (knowledge, abilities, skills, or attitudes) of residents or fellows at key stages of their graduate medical education.
Detail Requirements: Statements that describe a specific structure, resource, or process, for achieving compliance with a Core Requirement.
Programs in good standing that have receive Continued Accreditation are free to innovate with regard to detail requirements. For example, while having a curriculum is a Core requirement, the means by which a program chooses to teach the curriculum is a Detail requirement.
 Each requirement labeled:
Core – All programs must adhere
Outcome – All programs must adhere
Detail – Programs with status of "Continued Accreditation" may innovate