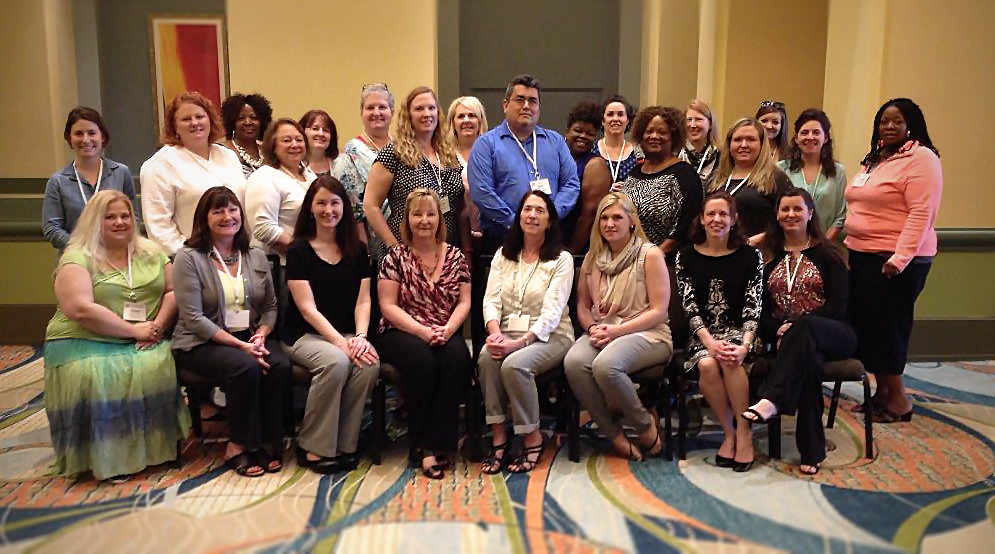 The Association of Med-Peds Program Administrators (AMPPA) is an organization dedicated to learning and sharing members' unique knowledge base with one another and with the greater med-peds community for the purpose of supporting the education of med-peds physicians.
AMPPA has its own listserv that has only Med-Peds administrators as members.  It is a great way to connect and get help from others who share the unique position of managing med-peds residents and coordinating efforts between internal medicine and pediatric residency programs.  Those interested in joining the listserv should contact Pam Hritzkowin at pamela.hritzkowin@spectrum‐health.org.
LEADERSHIP
AMPPA's Executive Committee is comprised of a Chair, who serves a three-year term and members of three sub-committees: Membership & Mentoring, Communications & Resources, and Annual Meeting Planning. The Chair acts as a liaison between AMPPA and the MPPDA, serving as an Ex Officio member of the MPPDA Executive Committee.  The Chair also oversees committee work, directing initiatives for the upcoming year, and manages committee membership, including solicitation volunteers when terms are completed.
Our current Executive Committee members are:
PRESIDENT ELECT
Allison Blatchford, University of Nebraska Medical Center, Omaha, NE
PRESIDENT
Kelli DaSilva, Greenville Hospital System, Greenville, SC
PAST PRESIDENT
Debbie Harris, C-TAGME, Christiana Care Health System, Newark, DE
MEMBERSHIP & MENTORSHIP COMMITTEE
Pam Hritzkowin, C-TAGME, Grand Rapids Medical Education Partners, Grand Rapids, MI
Janell Vulgamore, The University of Kansas, Wichita, KS
ANNUAL MEETING PLANNING COMMITTEE
Lyn Apa, University of Illinois at Peoria, Peoria, IL
Danaa Kennedy, University of Colorado, Aurora, CO
Kelly Barnes, C-TAGME, Maine Medical Center, Portland, MA
Molly Rose Elkin-Ryan, Rush University Medical Center, Chicago, IL
COMMUNICATIONS & RESOURCES COMMITTEE
Amy Cutting, University of Michigan, Ann Arbor, MI
Javier Salazar, University of Miami & Jackson Health Hospital, Miami, FL
AMPAA Membership:
For a comprehensive contact list of all Med-Peds Program Administrators, click here:  AMPPA Membership List 2016.
AMPPA RESOURCES
AMPPA's Communications and Resources Committee produces a bi-monthly newsletter with important tips and reminders.  Click below for past issues.
ADDITIONAL RESOURCES
ACGME Med-Peds Program Requirements 2018
ACGME Common Program Requirements 2017
ACGME Med-Peds Program Requirements 2013
ACGME Common Program Requirements 2013
MPPDA Accreditation Committee Materials
AAIM Program Administrators Resources